Only For Residents and Citizens of United States, 40% Discount On Nile Cruise Price
Abercrombie Nile Cruises
Can I book a Sanctuary (Abercrombie) Nile Cruise from Egypt? Abercrombie Nile Cruises are known that they have the best services onboard any Nile cruise in Egypt. They take care of every detail that can make your trip enjoyable. The Food is excellent with variety of dishes. The Guides onboard are from the best in Egypt. The buses during the tours are always clean and new. In short if you would like the best services you can go for Abercrombie Nile Cruises.

Abercrombie Nile Cruises Operates 3 Boats in Egypt. The Sun Boat III, The Sun Boat IV and Nile Adventurer Nile Cruises. They are considered as BOUTIQUE CRUISES. Each Cruise can accommodate from 36 to 50 traveler per trip.

The Cabins are very clean and have modern furniture. They are moderate in size and the beds are comfortable. However, the downside in Abercrombie Nile Cruises is that they have about the third of their cabins in the Lower Deck (The Nile Deck). Those Cabins are half merged by water, so the Widows are unopenable. Also, the Children below 6 years old are not welcomed in Abercrombie Sun Boat IV and Nile Adventurer Cruises. Children below 8 Years Old are not welcomed in Sun Boat III Nile Cruise. The rate of the children in Abercrombie Nile Cruises are slightly higher than any other Cruises in the same Category.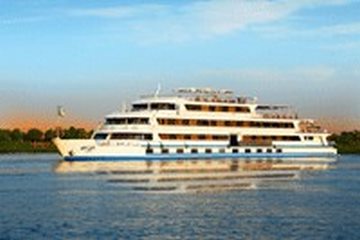 Nile Adventurer Nile Cruise
Price From: 280 USD
Click here for more details ...

Nile Adventurer Nile Cruise has an Official Rating of 5 Stars. In Our Rating we consider it as Ultra Luxury Nile Cruise. There are 32 Cabins on board the cruise. The Average Cabin Size is 20 Square Meter. Some Cabins are at the Lower Deck. Each Cabin of the Nile Adventurer Nile Cruise has a Large Window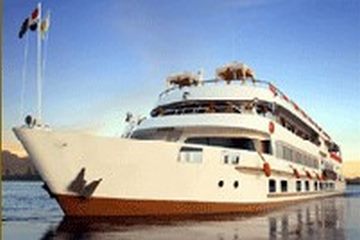 Sun Boat III Nile Cruise
Price From: 280 USD
Click here for more details ...

Sun Boat III Nile Cruise has an Official Rating of 5 Stars. In Our Rating we consider it as Ultra Luxury Nile Cruise. There are 21 Cabins on board the cruise. The Average Cabin Size is 20 Square Meter. Some Cabins are at the Lower Deck. Each Cabin of the Sun Boat III Nile Cruise has a Large Window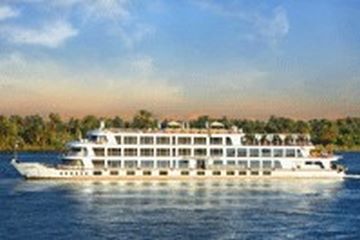 Sun Boat IV Nile Cruise
Price From: 280 USD
Click here for more details ...

Sun Boat IV Nile Cruise is an All Suites Cruise. It has an Official Rating of 5 Stars. In Our Rating we consider it as Ultra Luxury Nile Cruise. There are 40 Suites on board the cruise. The Average Suite Size is 20 Square Meter. Some Suites are at the Lower Deck. Each Suite of Sun Boat IV Nile Cruise has its own Balcony