Only For Residents and Citizens of United States, 40% Discount On Nile Cruise Price
Memnon Nile Cruise
How Good is Memnon Nile Cruise? This is one of very few Historical Cruises in Egypt. Memnon Nile Cruise is an All Suites Cruise. It has an Official Rating of 5 Stars. In our Rating, we consider it as Historical Nile Cruise in Egyptian Standards. There are 24 Suites on board the cruise. The Average Suite Size is 22 Square Meter. All Suites are Main or Upper Deck. Each Suite of the Memnon Nile Cruise has a Large WindowA Nile River Cruise is an unforgatable experience.... Read More

Memnon is the latest boat to join the Seti First Group. Although new to Seti, the Memnon was actually born in the early 1900's. She was a powerful steam ship built with exacting care in an era when craftsmanship was an art. Renovated to it's former glory in the year 2000, with its cozy and sumptuous wooden paneling and illuminating stain glass selling , the Memnon sails majestically along the banks of the Nile. Seti is proud to have the Memnon bring it alive once more.S/S Memnon FACILITIES: 24 suites exquisitely furnished with wide relaxing seating area, private bathroom, air condition, interphone, mini bar, safe box, hair dryer and TV/Video. Cozy and sumptuous wooden paneling and illuminating satin glass ceiling. Stylish restaurant with 52 seats. Terrific pub with 30 seats. Shops with local souvenirs and gifts Sundeck Medical attention available round-the-clock.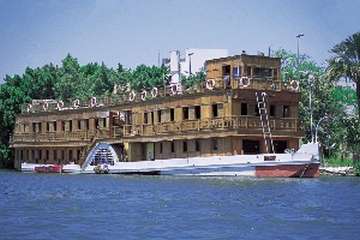 Rates in USD
Click here for more details...

Double
Single
Triple
Summer

523

340

785

510

518

335

Winter

723

470

1085

705

718

465

Peak Periods

1031

670

1546

1005

1026

665


*Rates are Per Person Per Night in USD

*Rates Include Breakfast, Lunch & Dinner
*Rates Include Tours as Per Nile Cruise Programs
*Peak Periods are Christmas, New Year & Easter

*To Get a Guarranteed Upper Deck Cabins or Suites a Supplement must be paid in addition of the Cruise Price

*Double Means Per Person in Double Cabin
*Single Means One Person in Single Cabin
*Triple Per Person in Triple Cabin
*Triple Cabin is a Normal Double Cabin + Extra Bed or Sofa Bed

*Accepted Currency: USD, EUR & GBP

*Accepted Method of Payment: Cash & Credit Cards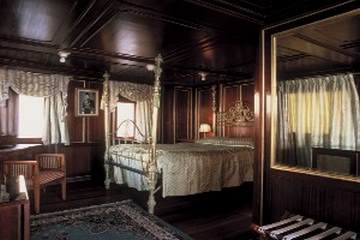 Quick Facts
Click here for more details...

Official Rating
5 Stars
Our Rating
Historical Nile Cruise
Number of Cabins
24 Suite
Average Suite Size
22 Square Meter
Lower Deck Suites?
All Suites Main or Upper Deck
Suite has Balcony?
No. Only Large Window

*Official Rating is the Rating obtained from the Egyptian Tourism Authority. However, This is Not the Only Factor that affect the Cruise Quality.
*Average Suite Size include Bathroom
*Memnon Nile Cruise could be Totatly chartered or Out of Service for Maintenance in some Dates.
*Memnon Nile Cruise Could be Sold Exculsively for some Nationalities. So, we have to check if it is available for your Nationality or Not before confirming your booking.

*Check in Time: At 12 Noon
*Check Out Time: At 9 in the Morning

*Available Languages: English, German, Spanish, French, Italian, Russian & Arabic.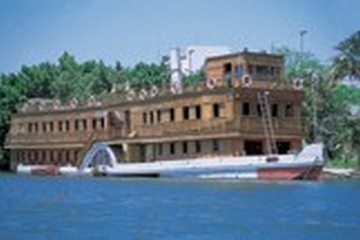 Children Policy
Click here for more details...

Baby Below 2 Years Old
Free of Charge
Child 2 to 12 Years Old
50% of Adult Rate
Child 12 Years Old or More
Full Adult Rate
Maximum Number of Children in Cabin
1 Child Sharing 2 Adults
2 Children Sharing 1 Adult
2 Children in Seperate Cabin
Same Rate as 1 Adult in Single Cabin
1 Child and 1 Adult in One Cabin
Same Rate as 2 Adults in Double Cabin
Memnon Nile Cruise Main Amenity Features
Meals on Full Board Basis (Breakfast, Lunch & Dinner), Gift shop, Laundry service, Room service, Spa, Sauna, Hot tub, Massage, Steam room, Outdoor pool, Restaurant, Bar / Lounge, Express check out, Air-conditioned, 24hr front desk, Safe, Storage available, No smoking, Hairdryer, Cable or satellite TV, Internet, Pets not allowed