Only For Residents and Citizens of United States, 40% Discount On Nile Cruise Price
Anni Nile Cruise
How Good is Anni Nile Cruise? Anni Nile Cruise has an Official Rating of 5 Stars. In our Rating, we consider it as Deluxe Nile Cruise in Egyptian Standards. There are 52 Cabins on board the cruise. The Average Cabin Size is 20 Square Meter. Some Cabins are at the Lower Deck. Each Cabin of the Anni Nile Cruise has a Large WindowA Nile River Cruise is an unforgatable experience.... Read More

H/S Anni is a 5 Stars deluxe floating hotel, totally renovated in 2004 and launched in December 2004. Accommodation: 52 Air-conditioned cabins, including 37 suite, 13 standard cabins and 2 single cabins , featuring a luxury bathroom, mini bar, individually controlled air-conditioning and colour television with international satellite. Each cabin appeal to dream, thanks to the distinction of fine wood, elegant materials and harmonious decor. Category: The cruiser is rated as a 5 stars deluxe floating hotel by the Norwegian Global Classification Authority (D.N.V.) Det Norske Veritas. Navigation Line: H/S Anni and#39;s route on its frequent cruises is the Nile navigation line between Luxor and Aswan.Leisure: Swimming pool, sun deck, open-air gymnasium and discotheque. Restaurant and Bars: Guests will enjoy the finest cuisine accompanied with all attentive and hospitable service in our restaurant and bars. Main restaurant Le Bouquet located on the first deck Two bars, Rainbow bar on the upper deck by the swimming pool and Extravaganza bar in the second deck. Facilities: Boutiques, beauty parlour, safety deposit box, laundry, and pressing service. Docking: Private docking at Luxor, Esna, Edfu, Aswan and Cairo.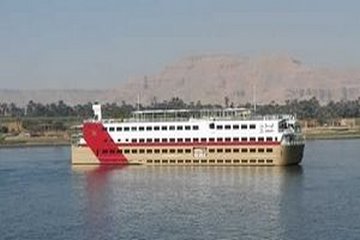 Rates in USD
Click here for more details...

Double
Single
Triple
Summer

169

110

254

165

164

105

Winter

200

130

300

195

195

125

Peak Periods

240

156

360

234

235

151


*Rates are Per Person Per Night in USD

*Rates Include Breakfast, Lunch & Dinner
*Rates Include Tours as Per Nile Cruise Programs
*Peak Periods are Christmas, New Year & Easter

*To Get a Guarranteed Upper Deck Cabins or Suites a Supplement must be paid in addition of the Cruise Price

*Double Means Per Person in Double Cabin
*Single Means One Person in Single Cabin
*Triple Per Person in Triple Cabin
*Triple Cabin is a Normal Double Cabin + Extra Bed or Sofa Bed

*Accepted Currency: USD, EUR & GBP

*Accepted Method of Payment: Cash & Credit Cards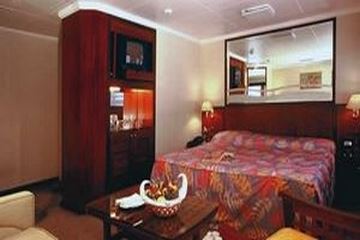 Quick Facts
Click here for more details...

Official Rating
5 Stars
Our Rating
Deluxe Nile Cruise
Number of Cabins
52 Cabin
Average Cabin Size
20 Square Meter
Lower Deck Cabins?
Yes. Some Cabins
Cabin has Balcony?
No. Only Large Window

*Official Rating is the Rating obtained from the Egyptian Tourism Authority. However, This is Not the Only Factor that affect the Cruise Quality.
*Average Cabin Size include Bathroom
*Anni Nile Cruise could be Totatly chartered or Out of Service for Maintenance in some Dates.
*Anni Nile Cruise Could be Sold Exculsively for some Nationalities. So, we have to check if it is available for your Nationality or Not before confirming your booking.

*Check in Time: At 12 Noon
*Check Out Time: At 9 in the Morning

*Available Languages: English, German, Spanish, French, Italian, Russian & Arabic.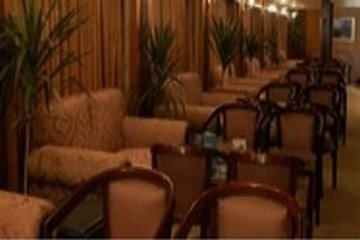 Children Policy
Click here for more details...

Baby Below 2 Years Old
Free of Charge
Child 2 to 12 Years Old
50% of Adult Rate
Child 12 Years Old or More
Full Adult Rate
Maximum Number of Children in Cabin
1 Child Sharing 2 Adults
2 Children Sharing 1 Adult
2 Children in Seperate Cabin
Same Rate as 1 Adult in Single Cabin
1 Child and 1 Adult in One Cabin
Same Rate as 2 Adults in Double Cabin
Anni Nile Cruise Main Amenity Features
Meals on Full Board Basis (Breakfast, Lunch & Dinner), Gift shop, Laundry service, Room service, Spa, Sauna, Hot tub, Massage, Steam room, Outdoor pool, Restaurant, Bar / Lounge, Express check out, Air-conditioned, 24hr front desk, Safe, Storage available, No smoking, Hairdryer, Cable or satellite TV, Internet, Pets not allowed